Magnum Nutraceuticals Mane Brain 30servings
Overview
Are you interested in boosting your memory, your brain energy and increase clarity ? Well if the answer is yes, then Magnum Nutraceuticals Mane Brain is the answer. Jam packed with a variety of natural ingredients to help your brain function at it's  highest level and specifically formulated  for all types of unique individuals. Athletes, Students, Professionals, Gamers and Competitors are suitable for the use of Magnum Mane Brain.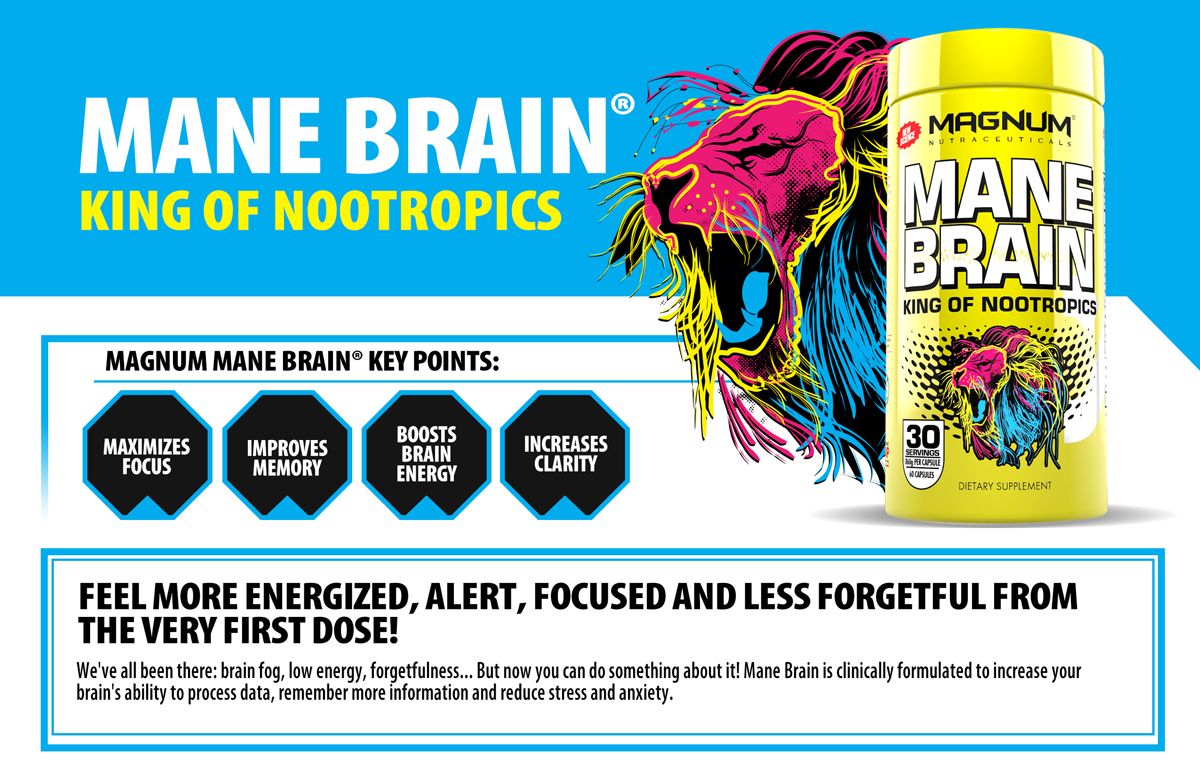 60 Capsules / Serving Size: 2 Capsules
Organic Lion's Mane 500mg
(30% polysaccharides, 15% beta-glucan) (Fruit body) 10:1 Extract (equivalent to 5,000mg powdered Lion's Mane)
Alpha-GP C (L-Alpha Glycerylphosphorylcholine) 300mg
Bacopa monnieri (50% Bacosides A&B) 30:1 Extract (equivalent to 9,000mg powdered Bacopa) (Herb parts) 300mg
Huperzine Serrata 30:1 Extract 1% (Huperzine A) (Equivalent to 6,000mcg powdered Huperzine Serrata) (Whole plant) 200mcg
* % Daily Value is based on a 2,000 calorie diet. Your daily values may be higher or lower based on your calorie needs.Daily Value (DV) not established.
Magnesium Stearate, Silicon Dioxide, Microcrystalline Cellulose and Certified Halal and Kosher Gelatin Capsules, (FD&C Yellow #5, and FD&C Yellow #6).